I'm a creator of experiences, cultures and teams. I spend a lot of time thinking about the poetics of everyday moments, creating inclusive environments and human psychology.
I am also a poet, writer, artist and a photographer. My career has spanned Product Design, Design Leadership, Graphic Design and Research. The human condition, art, technology and community is at the center of everything I do.
Currently:
VP of Product & Design at
Peanut
Making
Found Poems
(sign up!)
If you're looking for research resources for my talk on creating safer organisations, look
here
.
If you want to read a bit more about my career history & creative pursuits, keep reading.
---
A bit of career history

2017
My last role at
Deliveroo
was Head of the Experience Group (Content, Research and Design), I also managed the Consumer & Growth Experience org before that and the Restaurants Design team initially.
Some of the notable things I worked on in my time there:
Kickstarted and helped develop the Product Design Progression Framework
Worked with my team to kickstart and launch the redesign/restructure of the consumer product.
Worked with a small group of leaders to redesign of the Content, Research & Design org to create a smoother functioning org.
Kickstarted the recruitment playbook and grew the team by 40% in 6 months of taking on the leadership role.
Established the first Product Design internship program that continued to subsequent years.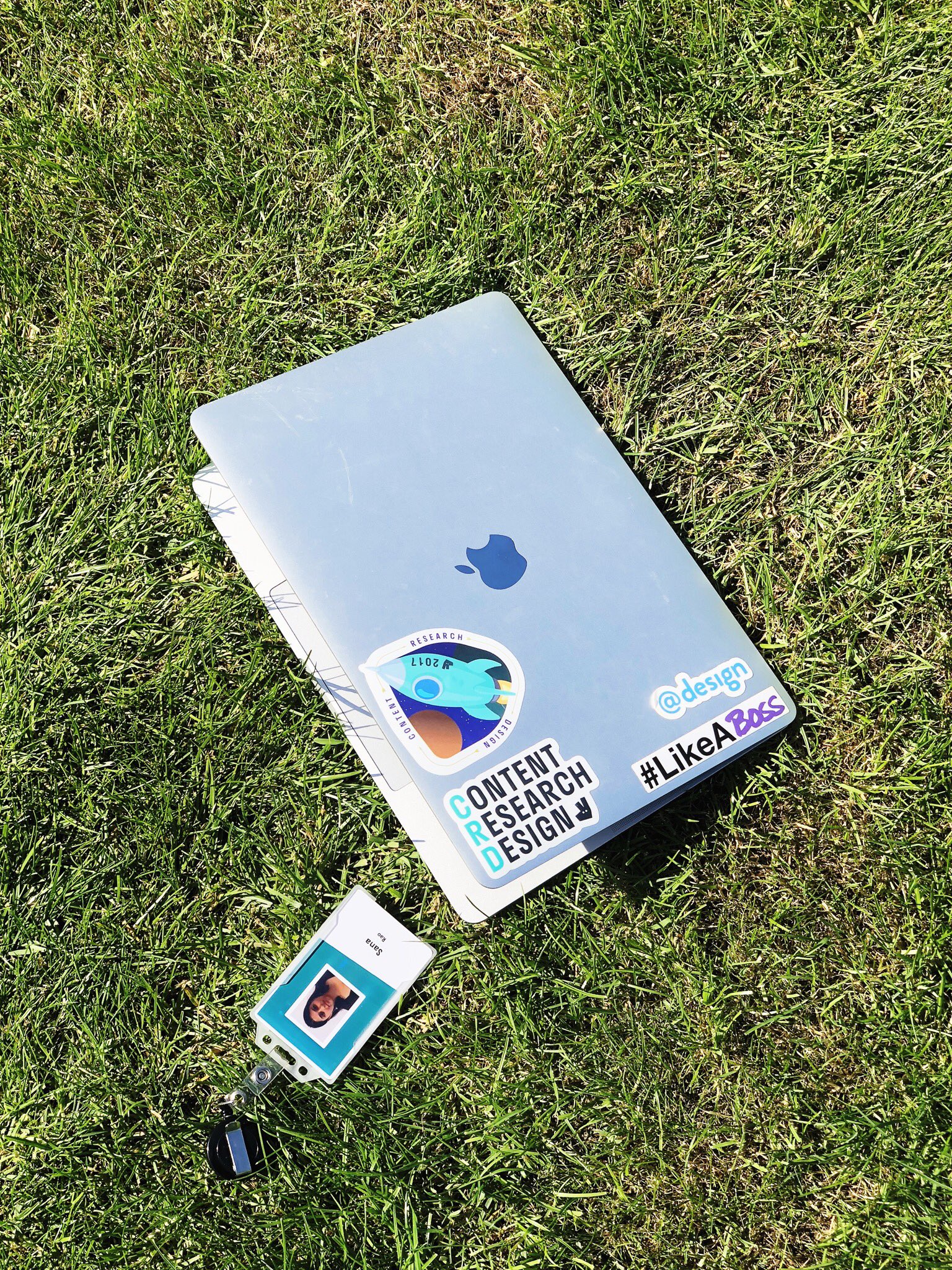 Before Deliveroo, I was at Twitter for close to four years. First in San Francisco and then for the last year in London. I was lucky enough to join Twitter, pre-IPO when the core design team was 10 designers. While there I led design for the launch of
Twitter's new Live Streaming product
which was launched in collaboration with the NFL and then subsequently Wimbledon, The GOP debates and more. Twitter Live was exhibited in the "California: Designing Freedom" exhibit at The Design Museum in London.
I also led design for International markets designing product experiences for the Cricket World Cup, Indian Premier League, Brasiliero, and Twitter's News product for India, Japan & Brazil, and for the
redesign of Twitter's Profiles
on mobile. Outside of these projects I was also the founding member of WUX (Women in UX) organisation at Twitter, based on the initiatives of WUX, Twitter Design & Research grew to a 50/50 split gender split team in only a year.
2012
I was a designer at Apple in the Productivity Design team, where I was responsible for conceptualising and designing a new product for Apple's productivity suite from scratch.
2011
I studied Interaction Design at
The School Of Visual Arts
in NY under the tutelage of Liz Danzico, Paul Ford, Gary Chou, Jeffrey Zeldman and more. Three of my projects while there were shortlisted for the Interaction Design Association Awards.
2009
I worked as a Graphic Designer for The National Institute of Design in India, The Government of India, and
D.light
(Acumen Fund)- a startup to bring solar lighting to remote parts of India, Africa & China.
I am currently serving as a Non Executive Director/Board Member for
Workclub
. I was a part of the 2019-2020 cohort for
Inclusive Boards
, an organisation that works towards making boards of startups more inclusive and diverse. I have also advised startups previously at the
NEA
and have been actively mentoring since 2013.
In 2015 I served on the AIGA designing products committee. My work has been exhibited in the AIGA gallery in NY and The Design Museum, London.
If you want to read and hear more from me I have previously written and talked about design for
Abstract's
By Design Podcast
,
Progression Podcast
,
The Pastry Box Project
,
Kyoorius
,
See Think Make
, and
Lovers Mag
.
A bit of creativity

I am currently making
Found Poems
- a project that sends curated poems right to your inbox every couple of weeks. It is a project that is a way to take poetry out of it's corner. To reveal the poetry in the things we take for granted. To appreciate language. To give language to our shared humanity. To let ourselves feel .
A while ago, I co-founded and ran a company called
Postcard Poets
which was a subscription service for poetry printed and shipped on postcards. The company got featured in places like SwissMiss, The Daily Candy, Apartment Therapy, Webbys and more.
I have been writing poetry for fifteen years and perform at open mics in London. I recently attended a poetry writing course at Arvon Foundation and am working towards publishing a collection.
When I have the time I also paint flowers, dabble in ceramics, illustration and take photos of doors all the time. I am obsessed with good tea, have a tea library and am always on a quest to try new kinds of teas. 😉
---
✨ Thank you for taking the time to read so far, I'm always interested in connecting with people about tech, design, community, poetry, books, the idea of home, personality development, late stage capitalism, definition of success, unlearning societal conditioning and so much more.Feel free to reach out!✨